About Us
Pre-Teaching Advising is part of the Pre-Graduate and Pre-Professional (PGPP) Advising unit within Georgia Tech's Office of Undergraduate Education and includes pre-graduate, pre-health, and prestigious fellowships advising.  Pre-Teaching is also part of the Center for Education Integrating Science, Mathematics, and Computing (CEISMC), which is a unit within the Office of the Provost. Since 1991, CEISMC has served as the primary connection point between Georgia Tech faculty and students and the Pre-K – 12 STEM education community.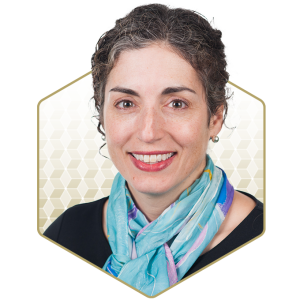 Susan Belmonte, M.Ed. (she/her)
Assistant Director, Pre-Graduate Advising; Advisor, Pre-Teaching 
Susan Belmonte, M.Ed., has degrees in Latin, Ancient Greek, and Special Education and is a doctoral candidate in Teaching and Learning at Georgia State University. She taught high school Latin for 17 years before coming to Georgia Tech in 2012.  Susan is a two-time Fulbright Scholar (2002, Italy; 2016, Germany) and continuously seeks to improve professionally and personally. She has completed Georgia Tech's Inclusive Leaders Academy (2021), was a member of Tech's first Change Maker cohort (2022), and is completing professional coaching training.